The Benefits of Kut Kwick's Slope Mowers
Keeping your landscape as manicured and picturesque as possible is important for business owners of all kinds. Nevertheless, if you are using subpar equipment, this can be much more difficult than it seems. Especially if your business is located on uneven terrain, steep banks, hills, or a location that presents other complications in terms of keeping your property maintained. With that in mind, here is a list of benefits you get from purchasing a commercial slope mower from a vendor you can trust: Kut Kwick.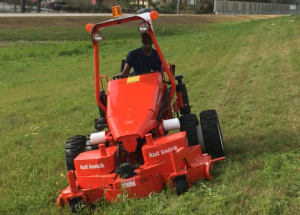 Save Money
One of the top benefits of purchasing a high-quality Kut Kwick hillside mower is that it will allow you to save money over time. Although a good slope mower can seem a tad pricey at first, they more than pay for themselves in fuel costs, efficiency, and maintenance. Rather than leasing or renting a riding lawn mower, purchasing makes it possible for you to own your equipment outright. Therefore, you will only have to deal with the minimal costs associated with maintenance, and the manpower required to operate the mower. Kut Kwick's steep incline mowers have the lowest lifetime cost of any slope mower.
Efficient
Mowing
Another major benefit of purchasing heavy-duty mowers from Kut Kwick is that they are efficient. For example, the SuperSlopeMaster does not need to be refueled multiple times to mow larger areas, given its dual 8.5-gallon diesel fuel tanks. This is a stark contrast from other mowers, which may have to be refueled multiple times to get the job done. Additionally, Kut Kwick mowers are highly durable, can handle all terrains, come with warranties, and last for 10-12 years, often longer.
Comfortable, Tilting Seat
Yet another major benefit of purchasing a steep slope mower from Kut Kwick is that they come complete with a comfortable seat. This is a must for any property that has a massive lawn, especially if you will be mowing uneven ground that is riddled with hills and other complexities. Purchasing a mower with comfortable seating is a great investment.
Kut Kwick's Slope Mowers are the best mowers for slopes and provide you with a tilting operator's seat. The tilting seat is ideal for reducing strain on the operator when you are mowing areas that are filled with hills or areas that are especially sloped. This allows operators to use these mowers both safely and comfortably.
Rear Discharge
No matter what type of lawnmower you are using, there is always a risk of throwing objects. These objects can be dangerous to everyone in the vicinity. By purchasing heavy-duty mowers from Kut Kwick you will be able to use a mower that discharges from the rear, which is far less dangerous, reducing the likelihood of thrown objects.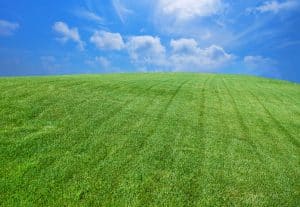 Key Takeaways:
Purchasing a

steep slope mower

is essential for businesses that have massive lawns and are situated on areas that are especially steep, titled, or filled with

hills

.

Purchasing a commercial slope mower is a cost-effective solution for businesses that have massive lawns that must be mowed regularly.

Commercial slope mowers are highly durable and can be used for many years with minimal maintenance.
Best Mowers For Uneven Terrain
If you are searching for the best mower for slopes, you've come to the right place. Here at Kut Kwick, we provide you with high-quality commercial lawn mowers that are also competitively priced. Rather than settling on a lower quality mower, which can be dangerous, cheaply made, and uncomfortable, purchasing a high-quality slope mower for sale from your friends at Kut Kwick is one of the best methods of keeping your lawn well-manicured and healthy over time.
Contact us today to get started!