3 Reasons To Choose Kut Kwick's MegaSlopeMaster for Your Commercial Business
If you own or manage a business of any sort, you know how much of a pain it can be to keep your property and surrounding spaces properly cut and looking orderly. Kut Kwick is here to help you overcome your commercial business's mowing challenges with the MegaSlopeMaster. As one of the best commercial mowers for hills, give it a try on your business or government agency's property, and you will agree it is the commercial slope mowers solution you have been waiting for.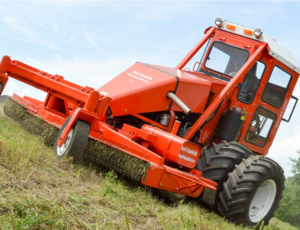 1. The MegaSlopeMaster has All Your Grass-cutting Needs Covered
Kut Kwick engineers custom-engineer all MegaSlopeMaster mowers. These machines are specifically designed with commercial properties in mind. Even if you have an expansive plot of land with an abundance of grass and brush, you will find the MegaSlopeMaster gets the job done right. Our engineers have designed this ultimate unique mower to ensure it has the lowest possible cost of lifetime ownership. This means you will spend comparably less money maintaining the MegaSlopeMaster than you would spend to maintain other mowers. Add in the fact that the mower performs reliably and has a design that is proven to stand the test of time and you have even more reason to use it at your commercial property. In short, the MegaSlopeMaster is built with the long haul in mind. This is a rugged, tough commercial mower with a long useful life even when subjected to particularly harsh conditions.
2. It's Large and in Charge
The MegaSlopeMaster is best thought of as the older sibling of the SuperSlopeMaster. Just about everything on this powerful machine is larger than that of its predecessors. It cuts through even the roughest and most challenging terrain. Whether your commercial property has heavy grass, brush, or a bumpy or undulating slope, you will find the MegaSlopeMaster gets the job done. 
The mower functions on slopes up to 40° thanks to the optional dual drive wheels. However, even if you don't add these wheels, the mower will still cut grass on slopes up to 32°. The remarkable power results from the mower's 72 horsepower Yanmar turbo diesel engine. This engine uses hydraulic power to propel skid steer style drive wheels along with an 88" cutting deck.
3. A Safe Mowing Machine
This unique industrial mower is designed to maximize your comfort and safety. Hop onto the MegaSlopeMaster and you will sit comfortably at the machine's rear, as far as possible away from the mower deck as well as other moving parts. When the time comes to hop on off, your first step will be onto the ground as opposed to a platform or another part of the mower. 
MegaSlopeMaster hillside mowers are also designed with a safety lanyard that stops the engine, deck, and other machine components, applying the brakes as soon as you depart the machine. Furthermore, you won't have to look back when using the mower as it cuts grass as well as brush ahead of you rather than behind you. This means you will have every opportunity to identify objects ahead and avoid them with ease.
Finally, all Kut Kwick mowers feature the patented Tip-Up Stop.  This feature prevents the machine from rolling over backwards as tractors can do, especially when maneuvering on steep slopes.  At Kut Kwick, safety comes first, and the MegaSlopeMaster is a great example of that commitment.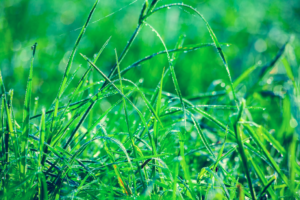 Key Takeaways:
You need a reliable mower to cut the entirety of your commercial property's grass.

Kut Kwick's MegaSlopeMaster cuts grass efficiently and reliably.

The MegaSlopeMaster was engineered with user safety in mind.

Whether your property undulates, has thick grass, or unruly brush, the MegaSlopeMaster is one of the best mowers for slopes and will cut right through it!
Kut Kwick has the Mower You Need
It's vital to invest in a reliable mower that is easy to operate, safe, and stands the test of time. Kut Kwick has several options for you to choose from, whether you need brush clearing equipment or proven hillside mowers. Reach out to us today to find out more about our steep slope mowers for sale. You can contact the Kut Kwick team by dialing (912) 265 1630 or by filling out our convenient online contact form.