The Environmental Benefits of Using The BrushMaster
Brush fires will burn twice as many acres in 2020 as they did in 1980. Wildfire prevention has never been more important to environmental sustainability and the protection of wildlife and property. Kut Kwick's BrushMaster is your tool for fire prevention and supporting the environment. By clearing brush off the forest floors once every year you are lowering the chances of a brush fire.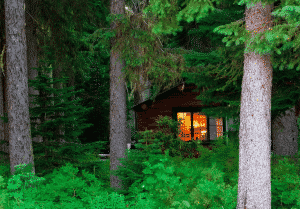 Supports the Environment
Kut Kwick's BrushMaster is a forest clearing mower. Its rotary cutters mow down vines, brush, and small trees up to 4 inches in diameter. The plant matter is cut into small pieces and distributed in an even layer over the ground.
BrushMaster Helps Wildlife
You won't harm any wildlife when you use the BrushMaster, you'll help them. The removal of the brush allows for birds to get to the ground to feed, and for growth that supports deer and other grazing animals. Wildlife may only be startled when the operator steps out of the vehicle! 
BrushMaster Encourages Soil
You also won't harm the soil when you use the BrushMaster. It leaves the root structure of plants undisturbed. Maintaining a healthy root structure prevents erosion and holds soil in place through rainy weather ensuring continuing habitat for wildlife.
BrushMaster Aids Fire Prevention
Additionally, new growth won't support a brush fire. This means that if you use the BrushMaster just once a year, brush fires will be kept under control and you will have ongoing fire prevention. Thus, the BrushMaster can be a vital part of your tools for fire control.
Your Most Useful Tool for Fire Control.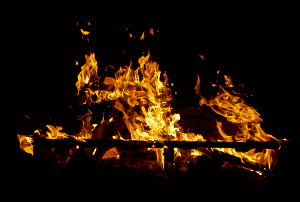 When you are fighting a fire, time is of the essence. You need to establish a "fuel break" that windblown flames cannot jump. The BrushMaster machine will produce a fuel break up to 1¼ acre or 1¼ miles long and 7′ wide in one hour. Therefore, ten BrushMaster machines will produce a fuel break of approximately 100 feet wide and a mile long in less than an hour.
There are three extremely important advantages for using the BrushMaster to make a fuel break over the more common firefighting strategy of making a fire break with backburns:
The BrushMaster eliminates the need for the use of chemicals
Never run a risk of out of control backburns. You don't have to worry about future wind direction when you fight fires with BrushMaster.
Since no fire is created you don't push smoke to populated areas causing visibility issues, posing a serious health risk for homeowners, and requiring respiratory gear for firefighters to fight the backburn. 
The BrushMaster protects homes and buildings from fire. It accomplishes the environmental rejuvenation Mother Nature does with fire every time you use it, without the catastrophic potential of a wildfire. It doesn't just protect the landscape but protects the economy as well. Brush removal for "fuel breaks" is the future in protecting homes, buildings, and facilities from potential fire threats.
A Brush Cutter You Can Afford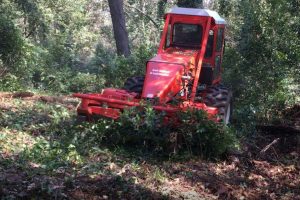 Kut Kwick isn't just about preserving the environmental and societal benefits of brush control in the great outdoors. We also care about individual finances.
We pride ourselves on working with our business partners and long-term vendors to reduce materials costs and streamline the manufacturing process. This helps our clients save money on the end product, without compromising the durability and toughness people have come to associate with our machines. 
Key Takeaways:
The BrushMaster supports wildlife and soil preservation.
If the BrushMaster used annually, brush fires will be kept under control and allow for ongoing fire prevention.
The Kut Kwick BrushMaster fuel break method for putting out a fire has many advantages over the backburn or chemical method.
We pass the savings from our business partners and vendors right on to our customers!
Contact Kut Kwick today to see how you could benefit from the BrushMaster!